Your classical music app. Listen anywhere, anytime.
Discover the ultimate classical collection. Listen in stunning, lossless sound quality.
Sign up for free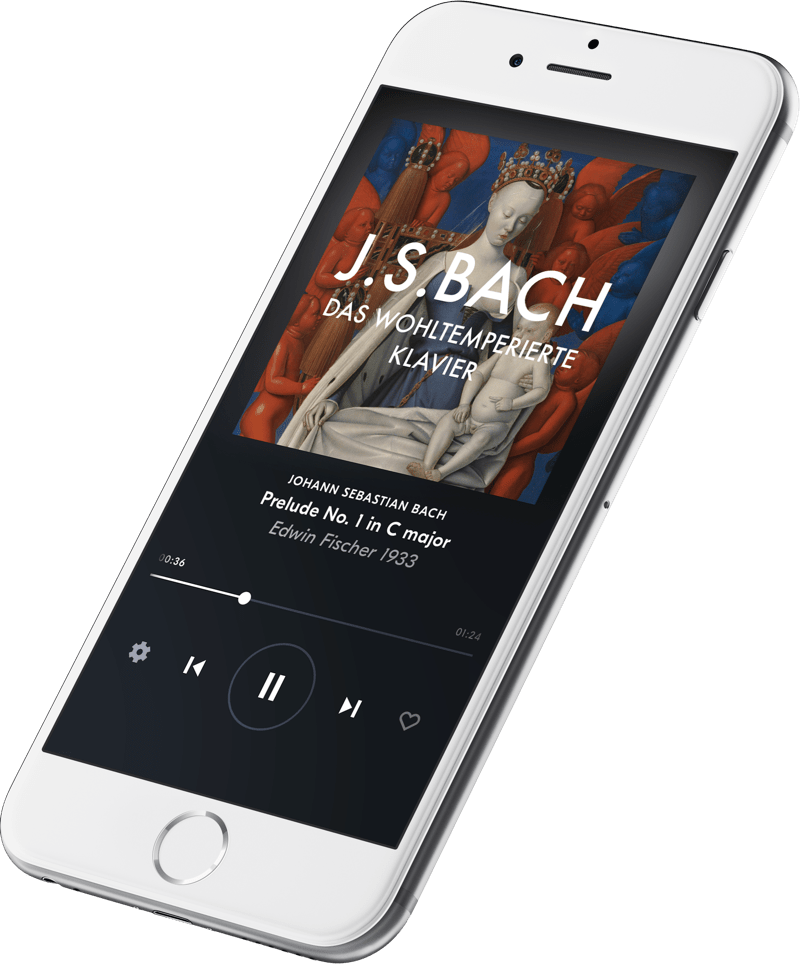 The ultimate classical collection
The world's most prominent labels in CD quality audio (lossless FLAC).
Try Now
The best search
Unlike other streaming services, we organise music by work not track. Compare all recordings of your favourite work, browse different interpretations, and find the latest albums.
Try Now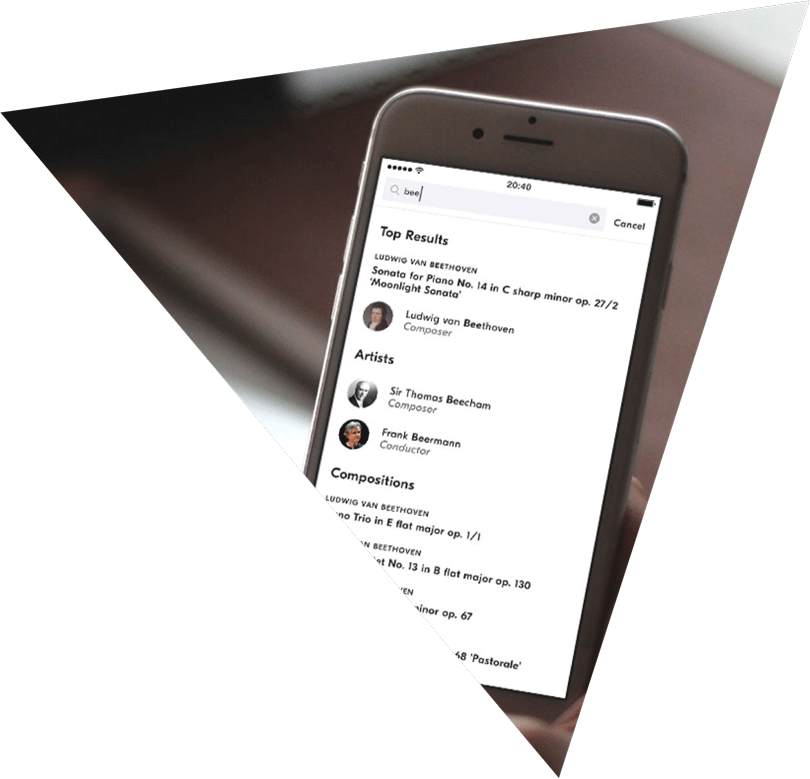 Anywhere, anytime
IDAGIO is available on iPhone, Android, iPad, Mac, Windows, Sonos, Chromecast, and your web browser. With our mobile apps, you can also listen to your collection without an internet connection.
Try Now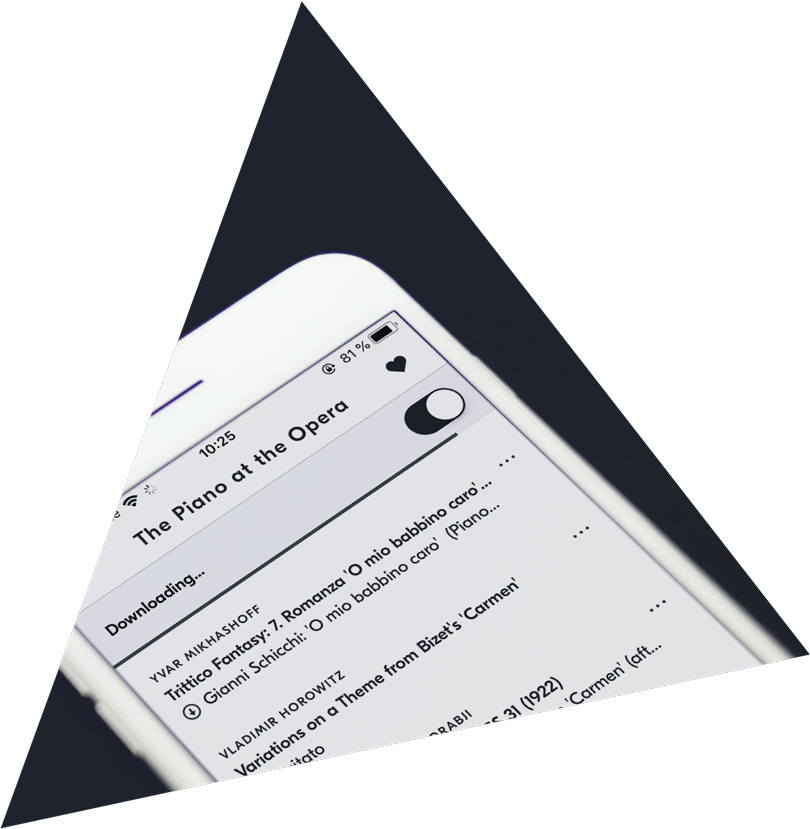 The whole world of classical music from just

$9.99

/month
We have been featured in the Times of London, and the BBC Music Magazine. Find out why, with your first 14 days on us.
Playlists curated by acclaimed performers and experts

All the latest releases in stunning sound quality

Access seamlessly from all your devices

Cancel online anytime
In tune with your emotion
Use our Mood player to help you find the best classical music to suit your day. Select your mood and let us do the rest.
Try Now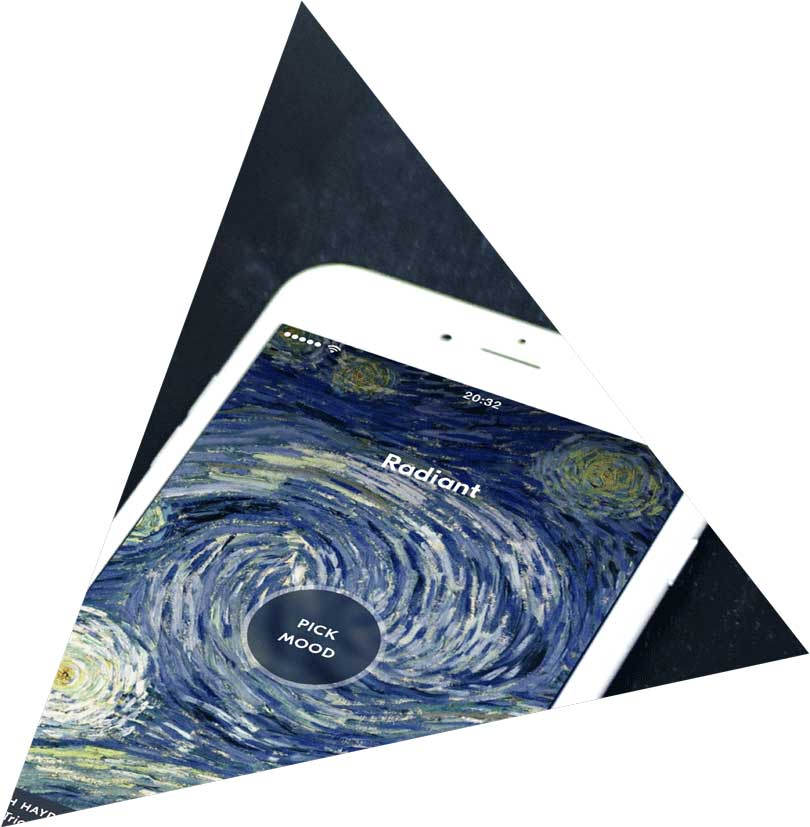 Over 500,000 classical fans have joined us so far. Rated 4.7 out of 5 on the App Store
"IDAGIO is different"

Idagio's fully annotated library, is actually the killer feature for me. I've used Spotify, Apple and Amazon, but none of them was particulary good for classic listening. Idagio is different. I can visit a piece I love, compare different performers in time... so accessible!

Gil Noh, 18 February 2018

"Great alternative to Spotify and Apple"

How lovely to have a music streaming app dedicated to classical music.

acousticvillage, 01 April 2017

"At last, a classical music app that works"

At last a classical music app that works, doesn't randomly jumble movements like some others, and has no adverts. Glad to find @idagio_official

Gordon Ian MacLeod, 19 February 2018
Do you have questions?
Who are we?

We are a team of over 70 musicians, musicologists, and technologists working together in Berlin. We are honoured to work with renowned labels, musicians, orchestras, and festivals from around the world.

What can IDAGIO do that other music streaming services can't?

On IDAGIO classical music is structured and displayed in a clear, clean way. Orchestras, soloists, composers, conductors, and compositions: they all have their own pages for you to explore. You can build your own collection on your computer or mobile device, and then bring this collection with you. Whether you want to listen to playlists curated by acclaimed performers and critics, compare recordings of a work you are studying, or dive deep into an epoch or genre, IDAGIO lets you do it when you want, and as much as you want, for as little as $9.99 per month.

Is the app free?

IDAGIO is available from $9.99 per month. Your first 14 days are free, so you can find out why others prefer IDAGIO. You can cancel any time.
Still need answers? Contact our customer support team.